Features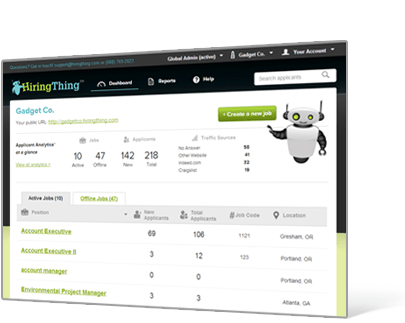 We Make Finding

Great Employees


Faster and Easier

HiringThing is easy-to-use online software that helps companies hire. When you use it, posting jobs online, accepting resumes and sorting through applicants becomes incredibly easy to manage. It takes just a few minutes to set up, and what you do with the time you'll save is all up to you.
---
Post jobs online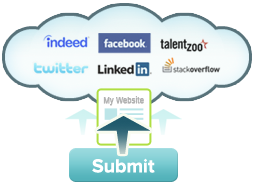 Our great online partnerships allows you to post and advertise your job listings across the internet.
Organic listings immediately drive applicant traffic, and paid options allow you to promote your job even further.
Integrated with social media to help you leverage professional networks in your candidate search.
Organize applicants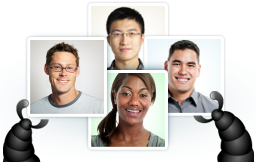 A rich administrative interface allows you to post and manage your online job listings quickly and easily.
Keep track of notes and applicant status for each person.
Pass resumes to other managers for review, send 'Thanks but No Thanks' letters automatically, and much more.
A fully hosted solution, so you don't have to install any software or purchase any servers.
Hire great employees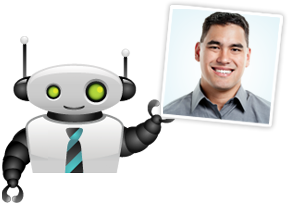 Integrated screening questions allow you to quickly gauge each candidates suitability.
Rank your applications to keep track of promising candidates throughout the hiring process.
Fully customizable — HiringThing helps your company hire the way you want it to.
---
---
Learn more about our great features
"

Using HiringThing, we've saved a tremendous amount of time reading through and sorting resumes."

- Denise

HiringThing User

"

"HiringThing has completely streamlined our application process. Before HiringThing we were shuffling around emails and printed resumes, now it's all organized in a clean and easy to use portal."

- Julian

HiringThing User